The India Cable: India's Air Kills, and Covid's More Lethal than Modi Says
Plus: BJP loses more allies, what the Google suit means for India, Bhushan dogs Bobde, 364 new Indian animals discovered, Modi assassination plot quietly forgotten and sceptic James Randi dead
From the founding editors of The Wire—MK Venu, Siddharth Varadarajan and Sidharth Bhatia—and journalists-writers Seema Chishti, Sushant Singh and Tanweer Alam. Editor: Pratik Kanjilal
---
Snapshot of the day
October 22, 2020
Pratik Kanjilal
Inspired by Punjab, Rajasthan will convene a special assembly session to formally reject the controversial Central farm laws. Chief minister Ashok Gehlot also trashed BJP president JP Nadda's promise to roll out the Citizenship (Amendment) Act, saying that this is no time to create public anxiety and communal disharmony. 
The BJP is losing allies like spare change. Bimal Gurung of the Gorkha Janmukti Morcha bids goodbye and will be Mamta Banerjee's ally, strengthening her hold in the hill tracts. More worryingly, Eknath Khadse, a loyal and effective BJP backward class leader, moves to Sharad Pawar's NCP. Nirmala Sitharaman promises that everyone in Bihar will get the jab for free as soon as a Covid-19 vaccine is available. Does it mean residents of other states won't? Or that people in Bihar won't be vaccinated if the Opposition wins?
The Election Commission has written to political parties in poll-bound Bihar, cautioning against "large crowds". Before elections were called, ironically, Opposition parties had written the EC, urging caution and even seeking a postponement until the pandemic eased. 
The CBI will need the Maharashtra government's nod before investigating any matter in the state, after the Shiv Sena-Congress-NCP coalition government revoked the long-standing 'general consent' given to the central agency. Following a border clash between Assam and Mizoram, the latter has agreed to pull out its forces from Assam's territory. And in Meghalaya, the Human Rights Commission has asked  the government to explain the death of 877 newborns and 61 pregnant women in the state between April and July, due to diseases other than Covid-19.
Freelance journalist Prashant Kanojia, taken into custody two months ago for a "fake tweet", has finally been granted bail in UP. In Delhi, the High Court has ordered the police to show former JNU student Umar Khalid a copy of the FIR against him. The police have been contesting a basic right of undertrials ― to know why they are in custody. And Mumbai Mirror reports that the 10,000-page chargesheet filed by the National Investigation Agency in the Elgar Parishad case, which put Sudha Bhardwaj, Anand Teltumbde, Varavara Rao, Stan Swamy and others behind bars, is silent on the original charge of the Pune Police ― of a "Rajiv Gandhi-style" assassination conspiracy against Narendra Modi.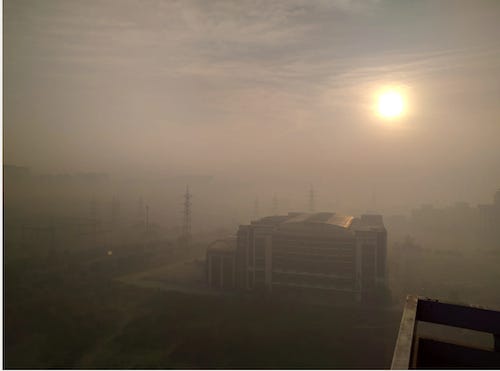 Darkness at noon. Air quality is back to being a major issue in India. Photo: Prakhar Mishra/ CC
Goa International Airport at Dabolim doubles as a naval airbase, and the Navy, which has oversight, has rejected allegations that it is impeding civil work, harming tourism. And one month into his tenure, Simon Wong, high commissioner of Singapore to India, proposes the opening of a travel bubble between the two countries. He said this in Tamil Nadu, which has ties with Southeast Asia dating back to the Chola period.  
Among significant losses, Chola temple architecture expert B Venkataraman and James Randi, affable but relentless nemesis of charlatans everywhere, from Israel to India, have died. 
---
 Google at bay, the Indian angle
On Tuesday, the US Department of Justice filed an antitrust suit against Google, accusing it of misusing its dominance in search, with obvious implications for search-focused ad revenues. Broadly, the charge is that consumers and other stakeholders are forced to accept Google's terms and "new companies with innovative business models cannot emerge from Google's long shadow." 
This could give a fresh impetus to calls to scrutinise Google's business practices in India. Startups like PayTM ― which is actually ageing quite well ― have approached the Competition Commission of India and the Ministry of Electronics and IT, complaining about the dominance of Google in the app ecosystem. Entrepreneurs have complained that Google does not recognise Indian laws and the government must deal with Google's unilateral actions affecting the Indian startup ecosystem. PayTM has launched its own mini-app store, while Apple also finds itself under attack from startups over app dominance. 
Two weeks ago, Google faced heat in India for allegedly impeding manufacturers who adapt the Android OS for smart TVs. Meanwhile, in China, Google could become a pawn in a tit-for-tat trade war, as Beijing prepares to retaliate against the US for action against Huawei and Chinese app developers.
---
Don't breathe: India's air kills 1.67 million
The State of Global Air report attributes 1.67 million annual deaths in India to cardiovascular disease, neonatal disorders and diabetes, brought on by air pollution. Particulate matter in the home and out of doors is estimated to have contributed to the deaths of 1.16 lakh infants in the first month of life. This is of the same order as the total Covid-19 deaths in India. The report points out that while relationships between pollution and the effects of Covid-19 are not quantified yet, a pulmonary disease would naturally be aggravated.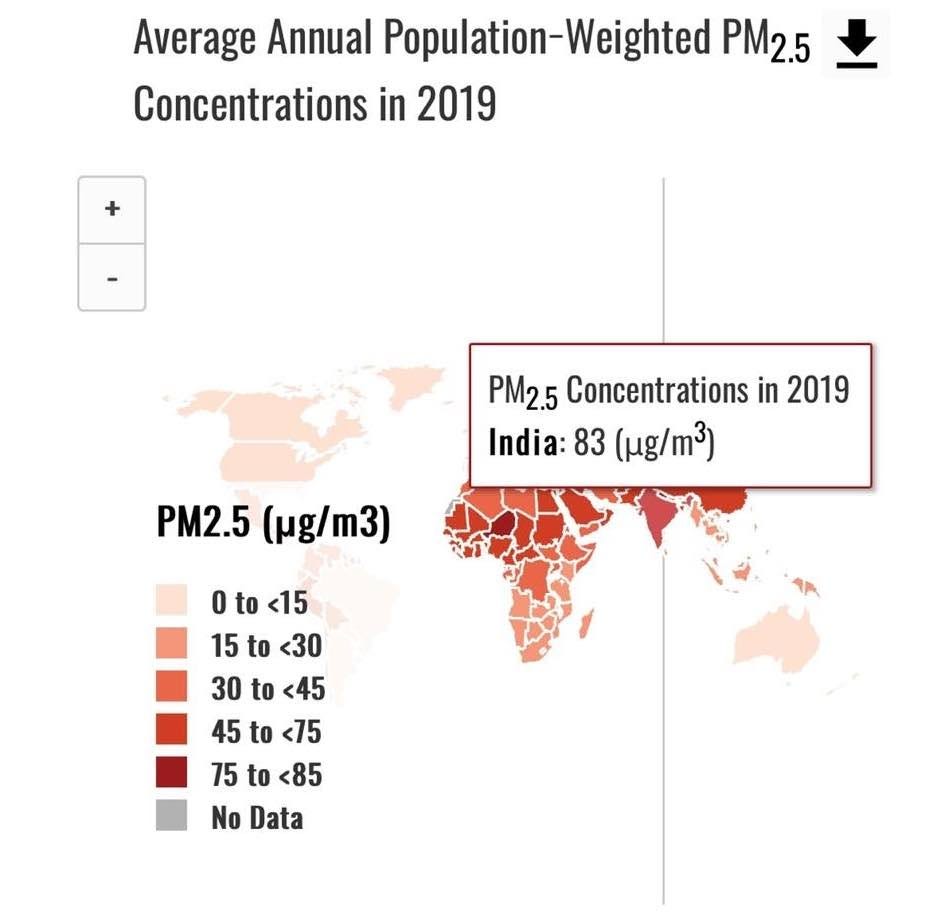 Source: Health Effects Institute, 2020. State of Global Air 2020. Data source: Global Burden of Disease Study 2019. IMHE, 2020
India has the world's highest per capita exposure to air pollutants, at the level of 83.2 micrograms per cubic metre, followed by Nepal (83.1 micrograms) and Niger (80.1 micrograms). The least endangered nations have about 8 micrograms of pollutants in the air.  
---
Bhushan's new trip
Advocate Prashant Bhushan on Wednesday tweeted that Chief Justice of India S.A. Bobde had travelled by a helicopter provided by the Madhya Pradesh state government to visit Kanha National Park for a holiday, and his hometown, Nagpur. At the time, Bobde headed a bench hearing a case on which the fate of the BJP government in the statev rested. But "sources close to the CJI" have told the Telegraph there was nothing mala fide in these actions, as the CJI enjoys a unique constitutional status, has Z+ security and is entitled to such privileges on official or non-official trips.
Bhushan had earlier been convicted of criminal contempt of court for two tweets against the judiciary, including one about Justice Bobde astride a Harley-Davidson. The same "sources close to him" are irked, the TOI tells us, because transport has again become an issue: "A car is a vehicle, so is a chopper. A boat is also a vehicle when one travels from one island to another while on a visit to the Union Territory of Andaman and Nicobar Islands. Should a CJI not avail the boat or motorcade provided by the state governments as part of the protocol and security measures?"
Bhushan has also questioned the propriety of the chief justice of the Punjab and Haryana high court accompanying the CJI when the latter is part of the collegium considering the former's elevation to the Supreme Court. 
---
The Long Cable 
Covid-19 and economy, wickets down at both ends
MK Venu
Former World Bank chief economist Kaushik Basu recently tweeted two data sets ― the IMF's projected GDP growth for 2020 and Covid-19 deaths per million ― for several comparable Asian countries. They give the lie to PM Modi's repeated assertion that India has been highly successful in dealing with the pandemic by recording among the lowest death rates. And the PM had infamously predicted in May that India would lead a global economic recovery. But the numbers show that India has the highest death rate in Asia and its projected GDP growth rate is the lowest. On both counts, India has performed abysmally.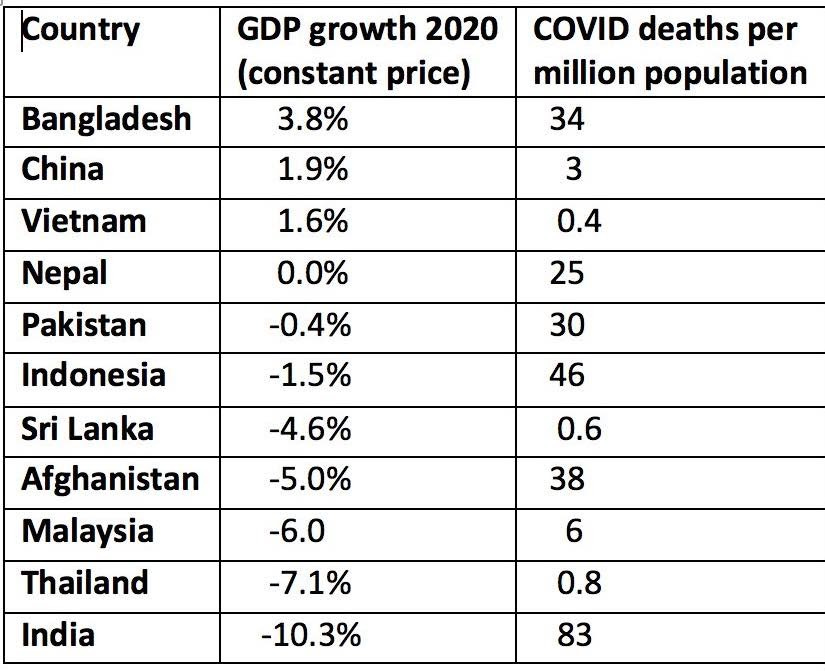 Growth 2020 and Covid-19, Asian economies as of October 18, 2020. Source: IMF and Worldometers/ Kaushik Basu
India has had 83 Covid-19 deaths per million population, while comparable Asian countries are doing much better ― China (3 deaths), Bangladesh (34), Vietnam (0.4), Nepal (25), Pakistan (30), Thailand (0.8), Sri Lanka (0.6), Malaysia(6), Indonesia (46). India has recorded nearly double the number of deaths as the second worst performer, Indonesia.
On GDP growth projections for 2020-21, India is at minus 10% whereas many Asian peers like China, Bangladesh and Vietnam are in positive territory. Bangladesh has caught everyone's attention because IMF data on per capita GDP shows Bangladesh surpassing India  this year, largely because of the 10% shrinkage in India's growth estimate.
Former economic advisor to the Modi government Arvind Subramanian has argued that even if Bangladesh surpasses India's per capita GDP income in dollar terms, India would fare much better if per capita income were calculated in Purchase Power Parity (PPP) terms. Since India has a much wider base of non-dollar traded goods and services, it is bound to have a higher per capita GDP on a PPP basis. But social and political factors profoundly impact economic growth, irrespective of whether GDP is calculated in PPP or dollar terms.
In fact, Subramanian has himself said that lack of social harmony and growing identity divisions in society were bound to negatively impact economic growth. Recently, Joseph Stiglitz also emphasised divisiveness as a major risk factor for India. Basu, too, elaborated this in an interview with The Wire recently. Bangladesh doing better than India, even in per capita dollar terms, must be taken as a warning. 
Women's participation in their labour force also advantages Asian peers like China, Vietnam and Bangladesh. Most Asian economies that have done well and overcome the negative effects of the pandemic have women's participation in the labour force ranging from 38% to 60%. Bangladesh's robust export-led success is based substantially on the productivity of women workers. In India, women's participation is abysmal at 17%, according to the NSSO survey, 2017-18. Only 17% of women above 15 years of age are looking for work. 
In many Hindi heartland states, the fount of the BJP's majoritarian politics, women's participation in the labour force touches rock bottom at 4-7%. One can't imagine how populous states like UP, Bihar and Madhya Pradesh can accelerate growth, whether in PPP or dollar terms, with well over 90% of women sitting at home and not looking for work. There is still not enough research in India on how caste, communal and gender discrimination could affect long term growth prospects. Covid-19 has reinforced these pre-existing risks. 
---
Reportedly
Pink ball Test will be non-family station
Speculation over which venue in Australia will be picked for the pink ball Test continues, India's first day-and-night test overseas. Adelaide? Or not? A 32-member squad is likely to be picked for the Indian cricket team's two-month tour Down Under later this year, but no family members will be allowed to accompany them. That may not be a bad thing as cricketers wives and partners have had to endure a nasty relationship with the scoreboard. British actor Geeta Basra, who is married to Harbhajan Singh, has spoken up about being "soft and easy targets", and of being trolled when her husband does not perform well. Anushka Sharma, skipper Virat Kohli's wife and a star in her own right, also gets unpleasant attention when Kohli performs below expectations. But cricket stars and their partners often appear together, modelling for ads demonstrating comfort in their relationship or on social media, and the undiscerning public can't quite differentiate between the reel and the real.
---
The real jungle raj: Over 600 new species in India
In Kolkata, the Zoological Survey of India and the Botanical Survey of India have released two books covering the 364 new animals and 253 new plants discovered in India in 2019. Another 116 new animal species, hitherto unrecorded in India, have also been discovered.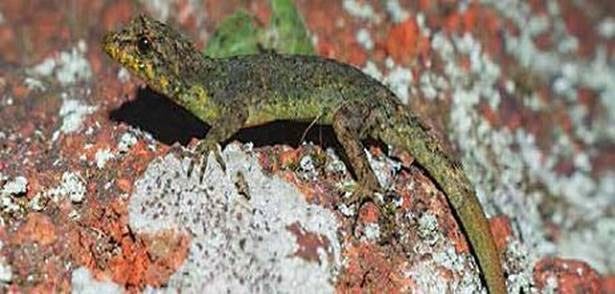 Photo: Cnemaspis anandani, a rock dwelling gecko found in the Western Ghats. (MoEFCC)
Four of the new species are fossils, and India's total is now 102,161 animal species and over 50,000 plant species. Some of the new discoveries are whimsically named, like the Gollum fish of Kerala, named for Tolkien's character, and the bhujia fish ― it looks like one. 
---
Prime number: 57%
The percentage of Indians who are employed and concerned that they may lose their jobs in the next 12 months, as per a survey by the World Economic Forum. This number is higher than the global average of those fearing a job loss. 
---
Significant losses
Canadian-American magician, illusionist and con-catcher James Randi, who said that magicians are the most honest people because they tell you they'll con you before they do so, has died aged 92. He took on fork-bender Uri Geller and guru guy Deepak Chopra, and strongly advocated sceptical public communication in India to contain charlatanry. A popular speaker here, he performed a rope escape trick in Bengaluru in 2012. 
In 2013, the James Randi Educational Foundation focused on industrialist and MP Naveen Jindal's promotion of a "healing bangle" from South Africa. Shashi Tharoor, who was involved in the product launch, had to distance himself after criticism. Actually, this was not the first time that such bangles had appeared in Indian markets. 
B. Venkataraman, respected civil servant and authority on Chola architecture, has passed away aged 95 in Delhi. He is remembered for his definitive books on the Brihadeeshwara temple in Thanjavur, and the temples built by the Chola queens. While chief secretary of Orissa, he refurbished the Museum and Manuscripts Library, Bhubaneswar, and helped restore temples in the state. 
---
Op-Eds you shouldn't miss
"The sooner we get down to formulating and implementing a national security strategy, the better the chances of India emerging stronger and more dynamic in the post-pandemic era," writes former foreign secretary Shyam Saran.
Despite legal protections, sanitation workers in India still face stigma and are denied fundamental rights. The work is caste-ridden, and labour needs to be dissociated from caste, argues Raees Muhammad.
If even the in-House procedure evolved by the judiciary is denied to the Andhra Pradesh Chief Minister, his party can move an impeachment motion against Justice MV Ramana in Parliament, a situation the judiciary certainly does not want, opines Justice K Chandru, former judge of the Madras High Court.
Ravi Joshi writes on the mob: "If you start believing in the message of the Tanishq ad, then you are lost to the cause of Hindutva. This ad is an act of subversion of Hindutva; hence it must be deleted from public memory."
An excerpt from a chapter by Indrajit Roy of Oxford University in a forthcoming book Civility in Crisis: Democracy, Equality and the Majoritarian Challenge in India, edited by Suryakant Waghmore and Hugo Gorringe, shows that Laloo Prasad Yadav's rule evoked feelings of dignity among the Bahujan majority in Bihar.
---
Listen up
"When we look at China's success story, you tend to focus on the early 2000s. People in India focus on the SEZs, on the skyscrapers, on the huge infrastructure projects. I found the work of some economists like Huang Yasheng of MIT to be really compelling, in the sense that the biggest phase of poverty reduction in China… happened in the decade before that. A lot of it was based on investments in human capital that allowed China to take advantage of the right conditions in the 1990s and the 2000s. We tend to forget that, especially in India where the investments in health and education haven't always taken precedence and priority…"
Ananth Krishnan talks to Milan Vaishnav about his new book, India's China Challenge: A Journey through China's Rise and What it Means for India.
---
Watch Out
A week ago, Ahan Penkar of Caravan magazine was assaulted by the Delhi Police while reporting on the alleged rape and murder of a 17-year-old Bahujan girl, a domestic worker in an upper-caste home in the capital. This is the story he was working on:
Investing in public health is the key lesson of the Covid-19 pandemic, says Dr Soumya Swaminathan, WHO's chief scientist. Addressing the 15th JRD Tata Memorial Oration, hosted by the Population Foundation of India, Dr Swaminathan highlighted the differential impact of the pandemic, which was harder on the vulnerable, on education, violence against women, reproductive health and other services. Hear her speak from 12:21:
Cooperation? Non!!
On Gandhi Jayanti, the Ministry of Civil Aviation put out a series of tweets exhorting people to live the teachings of the Father of the Nation. This one, below, stood out: 
The Sangh's attempts to co-opt the Mahatma, who stood firm against their philosophy, have been politely tolerated, but appropriating the architect of non-cooperation to recommend meek obedience is beyond endurance. 
Imagine if MK Gandhi cooperated in Pietermaritzburg station, and quietly left that infamous carriage. The course of history would have been different.  
---
That's it for today. We'll be back with you tomorrow, on a device near you. If The India Cable was forwarded to you by a friend (perhaps a common friend!) book your own copy by SUBSCRIBING HERE.