The India Cable: Interfaith Love May End in Death, Not Marriage; Covid, and Economic Worries, to Linger On
Plus: Gilgit-Baltistan to be province, China building rail line near Arunachal, bad news from IIMC, and an Alladin's lamp disappoints
From the founding editors of The Wire—MK Venu, Siddharth Varadarajan and Sidharth Bhatia—and journalists-writers Seema Chishti, Sushant Singh and Tanweer Alam. Editor: Pratik Kanjilal
---
Snapshot of the day
November 2, 2020
Pratik Kanjilal
Today, Priyanca Radhakrishnan of Paravur, Ernakulam, becomes the first Kiwi-Indian minister in the cabinet of Jacinda Ardern, with the portfolios of social development, youth welfare and the volunteer sector. And it was a packed weekend. The chief minister of Uttar Pradesh has issued a death threat against 'love jihadis', who are as fictitious as Bakasura and Baphomet, as his state and Haryana threaten to legislate against 'love jihad'. Reports from Bihar suggest that voters have no time for Chief Minister Nitish Kumar, as he struggles against a resurgent and assertive Opposition setting the agenda. Nitish is now only trying to piggyback to safety on the shoulders of Narendra Modi and the BJP. All this while, Tejashwi Yadav continues to draw the most enthusiastic crowds, as the former cricketer sprints from helipad to podium in numerous rallies across the state ― 18 in one day was a record, his party claimed.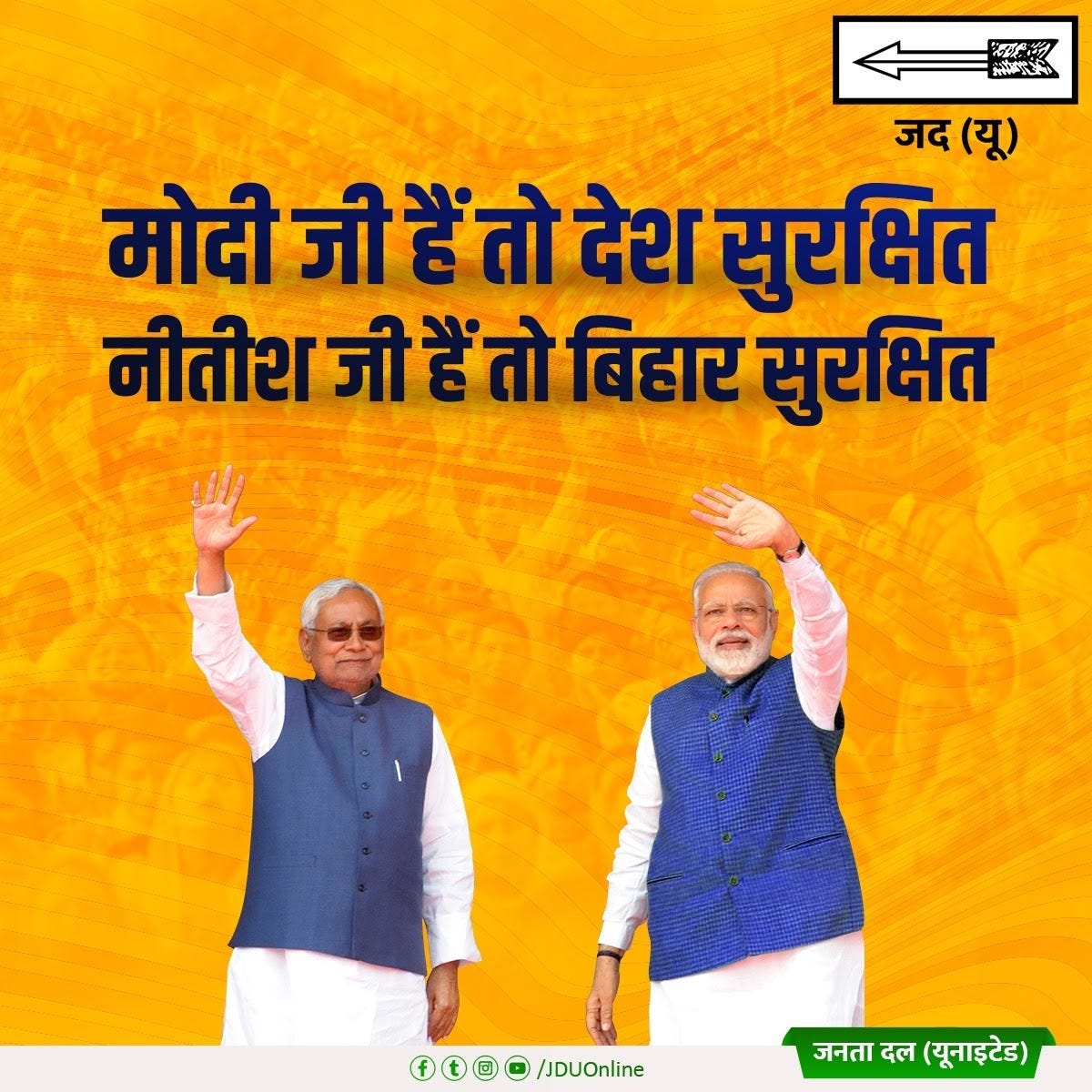 Jharkhand Chief Minister Hemant Soren has ordered a probe into a scam to siphon off scholarship money of poor and minority school students, following a newspaper investigation. On a brighter note, GST collections for the month of October have finally crossed Rs 1 lakh crore, the highest in eight months.
In Pakistan, Imran Khan will grant provisional provincial status to Gilgit-Baltistan, the country's only land link to China, in a move that India has denounced. The meeting India's RAW chief had with Nepal PM KP Sharma Oli last week became controversial because other leaders were not informed, but from Wednesday, Army Chief General MM Naravane will be on a formal, long-delayed three-day trip to Nepal. By tradition, he will be conferred with the honorary rank of Chief of the Nepal Army. But reactions in Kathmandu will be interesting since in May, he had alleged that Nepal was raising the Lipulekh issue with India at China's behest. And far from all this, America has borrowed a trick from Indian politics: MAGAlomaniacs blocked bridges to get attention in deep blue New York City, causing huge traffic snarls.
The twin-engine Otter in which the PM inaugurated a new seaplane route from the Statue of Unity in Kevadia, and Ahmedabad, has been in service from 1971, has changed hands 13 times across nations and is currently owned by a PSU in the Maldives. Regulatory authorities in India do not usually allow planes older than 20 years to take wing here, and it is highly irregular for the Indian PM to fly in a craft with a foreign call-sign.
And after a televised dalliance with a peacock, the Prime Minister has appeared in the company of parrots, all caged but none carrying CBI ID. Actually, they're not parrots, either. They're parakeets and exotics in the Kevadia zoo.
An arresting innovation ― young IIT Kharagpur alumnus S. Yuvarajaa from Tamil Nadu, who designed the illegal 'Super Tatkal' and 'Super Tatkal Pro' Android apps which claimed to deal with the rail reservation system's infamous logjams, was arrested by the Railway Protection Force of Southern Railway. His app garnered 100,000 users in a jiffy and left him Rs 20 lakh richer.
---
Covid-19: Still in the trenches
The Health Ministry has for weeks cherry-picked numbers to describe an optimistic course for the coronavirus epidemic, but critical raw data remains unavailable or shielded from independent analysis. There is no uniform data on the age distribution among patients and the dead, underlying health disorders, the proportion of patients hospitalised, and district-wise infections and deaths. This data can be used to probe key questions ― who is at the greatest risk of dying, what factors contribute to deaths, how are deaths spread across geography and time, and why some states have unusually high or low mortality. For now, these questions will remain unanswered.
The forthcoming book Till We Win: India's Fight Against Covid-19 Pandemic by three of India's leading healthcare experts – Dr Randeep Guleria, Dr Gagandeep Kang and Dr Chandrakant Lahariya – suggests there will be multiple peaks of Covid-19 infection in the country, and places where cases and deaths have gone down have not necessarily passed the peak. "However, it cannot be said how many and when… that can be answered (only at) the end of the pandemic." Meanwhile India with 1,22,607 deaths so far, is second only to the US in terms of new cases globally. The capital is of special concern, and the Union home secretary is reviewing the situation. The Delhi state government has been easing restrictions, inviting criticism, instead of thinking ahead for the expected spikes.
---
Belt tightened, economy breathless
The uptick in GST collections to Rs 1.05 lakh crore for last month, which is almost at the pre-pandemic levels of February, is the top news in at least three national dailies this morning. Finance secretary Ajay Bhushan claims that India is on a "recovery path". But there are grim shadows, too.
The average price of all foodstuff has skyrocketed in the past year and had been climbing well before the pandemic struck. Government data shows that food inflation affects all products, except wheat. Potatoes saw the steepest rise of 92%, followed by onions at 44%. The wholesale price of potatoes grew by 108% in the same period. The price of pulses, a very important source of protein, often the only choice for vegetarians, has also spiked. Two weeks ago, the retail price of urad dal increased by 40% over a year. India's Consumer Price Index has been above the RBI-mandated band of 2-6% for eight of the nine previous months.
With the fiscal deficit running way out of control, the Centre may again increase the duty on fuels to help itself ― perhaps by "another Rs 6 per litre on petrol and Rs 3 per litre on diesel." The hike is in special additional excise duty, which goes entirely to the Centre's kitty and indicates its desperation to generate revenue without sharing it with the states, as fuel sales have reached pre-pandemic levels. While the gross tax revenue for the first six months of this FY is 21.6% lower, the only increase in revenue has come from excise ― between April and September, collections were up 34.2% to Rs 1.29 trillion.
The Economist's Economist Intelligence Unit (EIU) lowered India's 2020 growth estimate to -9.8%. Consequently, India has gone from being among the three fastest growing economies five years ago to amongst the seven slowest growing ones in the list. "Such a sharp turnaround is difficult to fathom" says Kaushik Basu, former chief economic advisor. In another first for this government, former finance secretary SC Garg, once its vocal defender, has spoken up on his fraught relationship with Finance Minister Nirmala Sitharaman, who asked him to go within a month of taking charge. On Sunday, a dozen major central trade unions (excluding the Sangh's BMS) called for a day's action on November 26, with a charter of 12 demands, the foremost being the scrapping of the government's four new labour codes.
Agriculture remains in a deadlock with farmers still angry about being denied Minimum Support Prices. As activist Kavitha Kuruganti explains, "We have to evolve our own model and not emulate failed models which push out all small farmers and then provide huge subsidies to corporate-run agriculture."
---
Time is money
The cost overrun due to delay of ongoing Central sector infrastructure projects costing Rs 150 crore and above has increased by over 100% since the Modi government assumed office in 2014. This is as per the official data put out by the Ministry of Statistics and Programme Implementation. The number of projects which were delayed in 2014 was 209 out of a total of 710, and has increased to 567. The cost overrun was at Rs 1,79,607 crore, and has reached Rs 4,05,175 crore. Good governance, Modi style!
---
The Long Cable
'Love jihad': Till death do them part
Sidharth Bhatia
Muslim men who conceal their identities to marry Hindu girls are courting death. This threat comes not from a street thug or bully but from Yogi Adityanath, chief minister of India's largest state, Uttar Pradesh. In an election rally in Jaunpur, Adityanath used the funeral chant of 'Ram nam satya hai' to describe what lay in store for such men and the applause he drew suggests his message was well understood by his supporters.
Adityanath said his government would bring a law to deal with 'love jihad' and referred to a recent Allahabad High Court judgment which said that if an individual converted purely in order to marry, that conversion would not be valid. The case before the judge concerned a request made by a Muslim woman and Hindu man for protection from their families, which objected to their union. The court, astonishingly, declined to do so on the grounds that the woman had apparently converted to Hinduism purely in order to get married.
The judgment, though bizarre, had nothing to do with what Adityanath and other Hindutva leaders call 'love jihad', not that facts have ever made a difference to this debate. The chief minister is trying to give an official imprimatur to a phrase that has no definition, legal or otherwise. In a state where there have been instances of Muslim men being lynched by mobs for marrying or eloping with Hindu women, his assertion is almost an encouragement for vigilantism.
The phrase 'love jihad' was first used in 2009, when there were rumours about religious conversions among Hindu women who married Muslim men in Kerala and Karnataka. The Bharatiya Janata Party and its Hindu right wing support groups picked up the cry, claiming that there was an 'international conspiracy' by Muslim groups, but it died down until the BJP came to power in the Centre in 2014. With a combination of propaganda and innuendo from official bodies such as the National Investigation Agency, which hinted in 2017 that it had found a 'common mentor' in many cases of such inter-faith marriages, the 'love jihad' conspiracy theory has taken on a life of its own, even though it has been officially stated in Parliament that no such case has been reported.
In effect, 'love jihad' is a bogey man created by right wing groups, one of many scare tactics they use to polarise society on religious lines. Now, an effort is being made to give this invented threat official recognition, with Adityanath saying that legal measures would be put in place to deal with it. Nor is he alone ― the Haryana government, also of the BJP, is contemplating something similar. In Assam, prominent BJP legislator Himanta Biswa Sarma has promised that if re-elected in 2021, his government would start a 'strict fight' against 'love jihad.'
This seemingly organised campaign against inter-religious marriages, especially involving Muslim men, should not be seen in isolation. The campaign against the Tanishq ad was part of this. Apart from the patriarchal element of 'protecting' Hindu women from being 'polluted', it is also one more way to vilify and criminalise Muslims. In many places in India, it is almost impossible for Muslims to rent houses and in Gujarat, there have been instances of Muslims selling their property at discounted prices. At a national level, the Citizenship (Amendment) Act has turned Islam into a disqualification for refugees seeking Indian citizenship.
Adityanath has said that his government will bring an ordinance on 'love jihad'. Such a law is constitutionally untenable but the damage would be done. It would not just discourage couples from marrying across religious lines, it would also implicitly allow mobs to enforce the diktat in the name of official backing.
---
Reportedly
The Baroda test
A minor by-election in Haryana is being keenly fought by the ruling BJP-JJP alliance and the Congress party, with heavy guns from both sides camping in the assembly constituency of Baroda. The result of the bypoll has acquired a different meaning after the Modi government enacted the three laws which had angry farmers of Haryana, especially the Jat community, rising in protest. If the BJP loses this seat badly, several disgruntled legislators from Dushyant Chautala's JJP could queer the pitch for the ruling combine in the state. They are already against their party continuing its alliance with the BJP because of its stand on the farm laws, and would mount further pressure to snap ties. If Chautala doesn't concede, these legislators could look towards the tallest Jat leader of the state, former Congress chief minister BS Hooda. But only after the Baroda bypoll result is out.
---
Bad news from IIMC
Anil Kumar Saumitra, disgraced former head of the Madhya Pradesh BJP media cell and editor of the party mouthpiece in the state, has been appointed professor at the Indian Institute of Mass Communication (IIMC), New Delhi. Last year, Saumitra had posted on Facebook about Mahatma Gandhi: "He was the father of the nation, but of Pakistan." He was suspended for interfering with the BJP's ongoing project to appropriate Gandhi.
In 2013, he had lost a party position for writing an article titled 'The hellish life of a nun in the Church'. He had shot off an injured letter to former Lok Sabha speaker Sumitra Mahajan, with copies to top BJP and RSS leaders to ask why he was penalised, when he had been selected as editor precisely because of his RSS background.
IIMC, where Saumitra will now teach, is India's most prestigious journalism school. The posting is being seen as a reward for being badly behaved.
---
Pre-poll award to Gilgit-Baltistan
Pakistan's move to name Gilgit-Baltistan as its fifth province is meant to "camouflage its illegal occupation" of the area but it cannot "hide the grave human rights violations, exploitation and denial of freedom" of the people for over seven decades, the Indian Ministry of External Affairs said, slamming Islamabad's move. Earlier this year, the Pakistan Supreme Court allowed the government to conduct elections in the region, which will be held on November 15. Pakistan's move comes more than a year after the Modi government revoked the special status granted to Jammu and Kashmir under Article 370 and bifurcated it into two Union Territories. Many in the Valley have accused New Delhi of grave human rights violations, exploitation and denial of freedoms.
---
China builds to last
The Chinese PLA continues construction at multiple friction points in eastern Ladakh and is setting up additional winter camps for its troops, even as both armies dig in for a long and harsh winter. The dates for the next round of talks at the Corps Commander level have not been fixed yet, but the Indian side expects the eighth round to happen after the US Presidential polls.

Meanwhile, near the border in Arunachal Pradesh, China is all set to begin the construction of the strategic Sichuan-Tibet Railway between Ya'an in southwest Sichuan province and Linzhi (Nyinchi) in Tibet. This is the second such project in Tibet after the Qinghai-Tibet Railway, and will cost around $47.8 billion, according to Global Times.
---
Kaziranga reopens
The Kaziranga National Park and Tiger Reserve reopened about 10 days ago, but it isn't business as usual in the last refuge of the one-horned rhino. Foreign visitors and tourists from other states are keeping away because of the pandemic. Traffic is exclusively local.
---
Prime Number: 163
There are 381 assembly segments where elections have been held since the national elections in 2019, and where the BJP has had a candidate. Of these, the BJP had won 319 in the general election. Now, the number is down to 163. A former minister has been doing some math to make the point that the BJP is losing state contests.
---
Op-Eds you don't want to miss
---
Listen up
"We won't know for sure among all the people who have received vaccine, which ones are protected and which ones are not. So life is not going to go back to normal the minute we have a vaccine. We will continue to need to be careful, like we are doing now." Dr Gagandeep Kang, microbiologist and professor at the Christian Medical College in Vellore, who is credited with pioneering work on an indigenous Rotavirus vaccine and is the first Indian scientist to be elected fellow of The Royal Society, speaks to Sandip Roy about the Covid-19 vaccine.
---
Watch Out
King Khan of Bollywood turns 55 today. Mark it by listening to this candid Shah Rukh interview from nearly 20 years ago, with anecdotes on love, marriage to his childhood sweetheart and on how one must "respect religion but it must not come in the way of love". With the twinkling Tabassum of Doordarshan fame.
---
Hand it to the Congress
Relying excessively on muscle memory, Jyotiraditya Scindia is helping the panja of the Congress to close around the BJP's lotus, at least momentarily. And two men who allegedly duped a UP doctor into buying an "Aladdin's lamp" – even conjuring up a fake genie, who was really a con-man in fancy dress – have been arrested in UP.
---
Tomorrow will be election day in Bihar, in various bypolls across India and in the US. If you are in one of those areas, please get out there and vote. That's it from us for today. We'll be back with you tomorrow, on a device near you. If The India Cable was forwarded to you by a friend (perhaps a common friend!) book your own copy by SUBSCRIBING HERE.