Discover more from The India Cable
India is changing. We help you interpret it. From the founding editors of The Wire — MK Venu, Siddharth Varadarajan and Sidharth Bhatia — and journalists-writers Seema Chishti, Sushant Singh and Tanweer Alam. Editor: Pratik Kanjilal
Over 9,000 subscribers
The India Cable: The Story Behind Plummeting GDP and Rising TRPs
Plus: Stan Swamy arrest; Paswan the weathervane; Same-sex marriage and more
From the founding editors of

The Wire

—MK Venu, Siddharth Varadarajan and Sidharth Bhatia—and journalists-writers Seema Chishti, Sushant Singh and Tanweer Alam. Editor: Pratik Kanjilal
---
Snapshot of the day
October 9, 2020

Pratik Kanjilal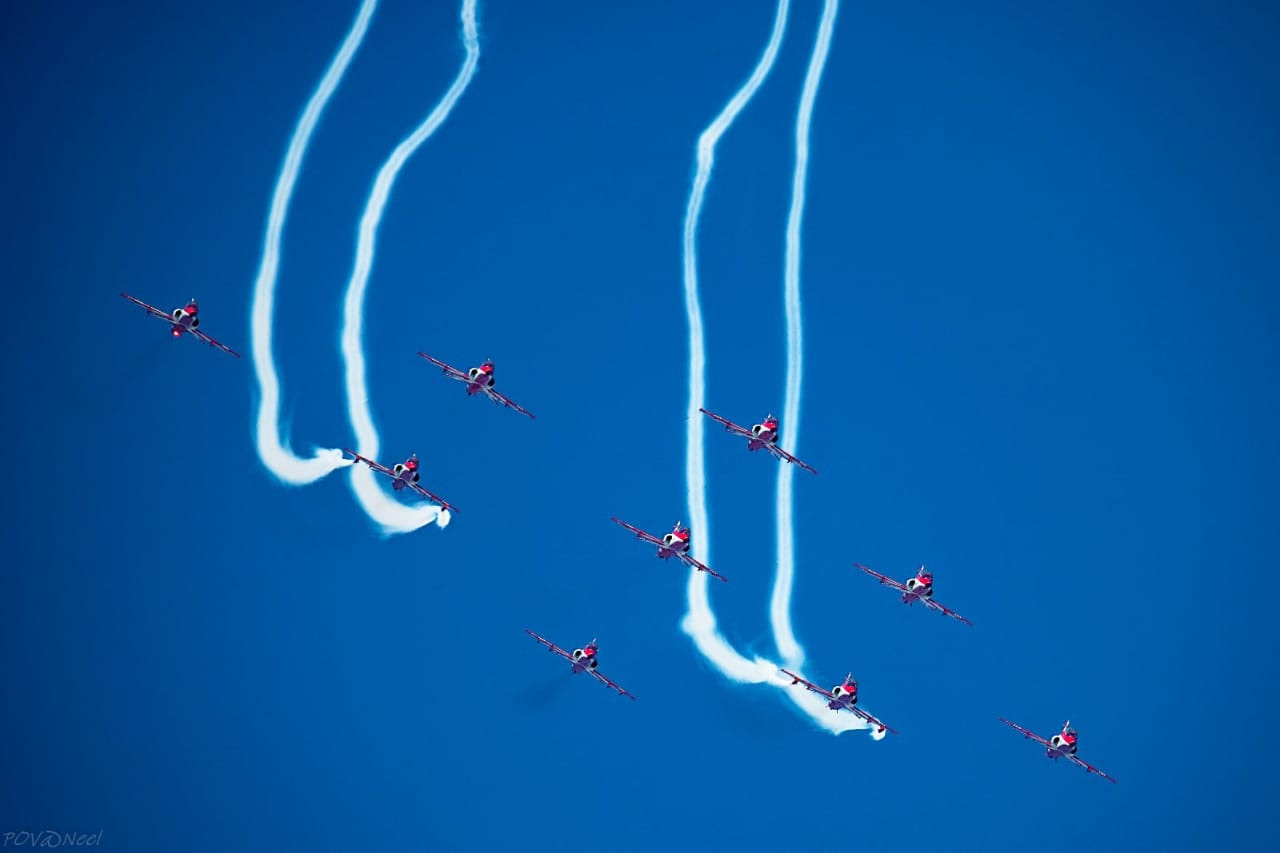 (Courtesy IAF Twitter handle)
Rafales and Chinooks and Sukhois, oh my! The IAF Air Show at Hindon base near Delhi has lifted hearts and stirred minds, days after the Air Chief caused shock and awe with the revelation that his forces had been in combat readiness after Indian and Chinese forces clashed in Ladakh.  
The Reserve Bank of India offers its GDP growth projection of minus 9.5%, which is just slightly better than the least awful estimate offered by private bodies, but the governor is cautiously optimistic about returning to pre-Covid levels by the end of the financial year. However, he foresees a jumbly alphabet soup of growth curves across sectors, while the fortunes of those hit hardest by the pandemic ― migrant workers who returned home ― continue to plummet. Meanwhile, the Sensex zooms across 40,000, confirming the widespread suspicion that blue chip stock is divorced from fundamentals. 
The courts are abuzz, with the chief justice castigating the Centre for filing a ridiculous affidavit written by a flunkey in a serious matter, concerning religious bias in Covid-19 coverage. And two pleas in the Delhi High Court from same-sex couples are likely to be heard with a PIL seeking legal sanction for civil unions irrespective of biological gender. 
Ram Vilas Paswan, who served eight terms and all sides in Parliament, has been accorded a state funeral, and Father Stan Swamy is the latest senior citizen ― and the oldest, at 83 ― to be taken into custody in the Elgar Parishad case.
Delhi prepares for a bleak winter battling smog and the virus, while the health minister is attacked by fellow doctors for putting out an ayurveda-yoga protocol for dealing with less serious Covid-19 cases. A primeval Indian dragonfly is found wanting in scale, and a British academic who married Indian, and has the audacity to disrespect idlis, has the South fit to be tied.  
Narendra Modi inspires internet jollies with the claim, in a keynote address to a Canada forum, that India has the best investment parameters. Meanwhile, another video interaction of the prime minister with Henrik Anderson, CEO of a Danish wind energy company, has been strategically leaked into the wild. In it, Narendra Modi proposes to extract energy, water and oxygen from wind turbines, which is not impossible but punishingly expensive, and therefore science fiction. He neglected the hydrogen component. Why, is it just useless gas? 
---
Optimism, a little economical, in RBI
For the first time, India's central bank today gave a growth forecast for 2020-21 at minus 9.5%, with the risk of sliding further. So far, the Modi government had refrained from offering a forecast, as most reputed private research bodies had predicted 10-13% negative GDP growth. The Reserve Bank of India (RBI)'s projection is just slightly more positive.
But RBI Governor Shaktikanta Das is optimistic about securing a positive GDP growth rate in the fourth quarter, as economic recovery in September surpasses August data. He said that there were signs of returning to pre-Covid levels of growth by the end of March.
However, he also cautioned that different segments of the economy could show different trajectories of recovery. He cited the various possible shapes of recovery being discussed ― V, W, U, L and K. This newsletter had dived deep into this alphabet soup last week. The RBI Governor is clearly indicating that recovery will not be V-shaped because his growth forecast for the whole financial year is negative 9.5 percent.
The Governor assured businesses of ample liquidity for stressed sectors, which can borrow short-term to tide over the financial crunch. Crucially, he said that the RBI would give all support to the enhanced borrowing programme of the Centre and states this year, to ensure smooth government spending while maintaining the stability of the financial system. There is ample liquidity in the system, which has ensured that the government is borrowing at the cheapest rate in 16 years.
The repo and reverse repo rates remained unchanged at 4% and 3.3%. On broad macro trends, Das said that while supply constraints are easing gradually, aggregate demand will remain subdued. He also gave an assurance that the inflation rate, which is close to 7% now, will settle below 5% by the end of fiscal 2020-21. The monetary policy address was marked by a note of cautious optimism.
---
Udta Sensex
Even as the World Bank offered a grim forecast of India's GDP plummeting by 9.6%, the Sensex zoomed and crossed 40,000 for the first time in seven months. It had dropped to under 26,000 points in March. Market watchers termed the "euphoric rise... without the backing of any large macro positives suggests continuation of sector rotation." Some traders felt that the "market is decoupled from the economy". 
---
No country for old men
Father Stan Swamy, the 83-year-old Jesuit priest who has spent a lifetime working for the tribals of Jharkhand, became the 16th person to be arrested by the National Investigation Agency in the ever-expanding 'Elgar Parishad' case. He is also the oldest person to be accused of terrorism by the authorities in India.
Leaving aside Swamy's exemplary record of service and the failure of earlier attempts (when Jharkhand was ruled by the BJP) to imprison him on the charge of sedition, his link to the Elgar Parishad case is not just tenuous but non-existent. The NIA's charge is that inflammatory speeches delivered at a Dalit event held in Pune on December 31, 2017, led to 'retaliatory' violence in some parts of Maharashtra the next day and that the Communist Party of India (Maoist) was behind this 'conspiracy'. Though the NIA concedes that Swamy was not associated with the Pune event, they claim to have documents establishing his "links" with the Maoists.
In a statement he prepared in anticipation of his arrest, Swamy wrote, "I would just add that what is happening to me is not unique. Many activists, lawyers, writers, journalists, student leaders, poets, intellectuals and others who stand for the rights of adivasis, Dalits and the marginalised and express their dissent to the ruling powers of the country are being targeted."
Others arrested in the Elgar Parishad case (also known as the Bhima-Koregaon case) include trade unionist Sudha Bharadwaj, now in her third year of incarceration, and the scholar Anand Teltumbde.
---
The 'Weatherman' of political climate change bows out
Ram Vilas Paswan, Food and Civil Supplies Minister in the NDA government and founder of the Lok Janshakti Party (LJP) died yesterday, aged 74, after a long spell in hospital and cardiac surgery. He will get a state funeral and flags are flying at half-mast. Tributes and memories flowed in from all sectors and journalists, too, recalled his personal charm. 
The Dalit politician from Bihar was in politics for 50 years, having started out as a socialist, a staunch anti-Congressman and very anti-Sangh. But in the 21st century, he became close to all dispensations who were happy to accord him a ministerial berth. Lalu Prasad Yadav, his bête noire, christened him Mausam Vaigyanik or Weatherman, for his skill at predicting political change and landing in comfortable climes. 
Paswan was a world record holder for many years for the margin of victory he secured in Hajipur. An eight-time parliamentarian, he never managed to emerge as a pan-north India leader, like Jagjivan Ram, V.P. Singh or even Kanshi Ram. Critics say that his sense of rivalry with Mayawati was misplaced, and that he was far too predictably committed to parties that could offer him 'adjustment' as a minister. 
His son Chirag Paswan, anxious to carve out his own identity, was pushing his father to strain at the leash of the NDA. In the forthcoming election, Paswan's party is fighting 'with Modi but against Nitish Kumar', adding an air of mystery, method and madness to the Bihar chessboard. As Sankarshan Thakur put it, "What looked like a humdrum contest between two alliances until last week has overnight been transformed into a shambolic melee that has so blurred the battle-lines that it is tough to tell who's fighting whom."Paswan's legacy is playing on: the question is, is Chirag a rookie or a rook? #RIP
---
Loss of income and hope

The average income among returned migrant workers had plummeted 85% by mid-August, from Rs 13,683 to Rs 2,045 per month. Among the returnees, 35% had no work at all and 67.64% wanted to return to their workplaces. These are the findings of a survey by a body of retired Indian Statistical Service and Indian Economic Service officials which covered 2,917 returned migrants from 505 gram panchayats in 34 districts in Bengal, Bihar, Odisha, Uttar Pradesh, Chhattisgarh and Jharkhand.
The Modi government had claimed in Parliament that it had allocated an additional Rs 40,000 crore under the Mahatma Gandhi National Rural Employment Guarantee Scheme, which promises every rural household up to 100 days' work a year. However, the survey found that it provided employment to just 3.53% of returnees.
---
Same to same, please, for everyone
Two pleas to legalise same sex marriages are before the Delhi High Court. The first, filed by two women who have lived together for eight years, seeks to apply the Hindu Marriage Act and the Special Marriage Act to all couples. They are represented by Menaka Guruswamy and Arundhati Katju, who were prominent in the legal battle over Section 377, the colonial statute which had criminalised homosexuality, and which was struck down by the Supreme Court two years ago. 
The second plea has been filed by two men who married in New York in 2017, but their union was not recognised under the Foreign Marriage Act by the Indian consulate, solely on the ground of gender. They argue that the ruling in the Navtej Johar case, which had assured equal rights to both straight and gay people, makes this rejection discriminatory. "Our law, our legal system, our society, our values do not recognize" same-sex marriages, Solicitor General Tushar Mehta had said in September. This tired argument was used to defend the criminalisation of homosexuality earlier, and eventually failed in court. 
Ironically, the first case starkly reveals the purpose of the institution of marriage ― not love everlasting, but the transmission of property. The two women moved the courts when they realised that opening joint bank accounts or nominating each other for the inheritance of insurance or financial assets is impossible because their union does not have legal sanction. 
---
"Evasive" and "nonsensical"
Chief Justice of India Justice SA Bobde slammed the Centre for a shoddy job and for mistreating the Supreme Court in the matter of a plea alleging biased and divisive reporting of the Tablighi Jamaat congregation in Delhi in March. In unusually lively comments, the CJI reprimanded the government for having a "junior officer" file an "evasive" affidavit containing "unnecessary, nonsensical" averments about petitions.The top court also sought an affidavit from a secretary-level officer with details of what had been done in the past to stop motivated media reporting in such cases. Justice Bobde also called the freedom of speech "the most abused right".
The petition, alleging that reporting on the pandemic was being given a communal colour by a section of the media, will be heard in a week. The Supreme Court's remarks have got reasonable play in Urdu newspapers like Siasat, which has been making a case against the season of "farzi khabrein" (fake news) for some time now. 
---
India Shining once more
The doom-laden 'India Shining' slogan from the Atal Bihari Vajpayee years has made a comeback, in self-congratulatory comments from the Prime Minister. In a video keynote to the Invest India Conference in Canada, he reportedly said that India is "undisputedly the only country shining in all their investment parameters like having political stability, investment and business friendly policies, transparency in governance, skilled talent pool and a large market." PM Modi's quizzical quips about India being a vibrant democracyattracted salutes, but also general amazement and mirth.
---
Error benefits only BJP-ruled states
How is it that a so-called technical error under which some states got excess funds as their share of IGST, and have now been allowed to keep the additional amounts by Finance Minister Nirmala Sitharaman, are all ruled by the BJP? This is a question asked by the New Indian Express after it found that most states that got excess IGST are ruled by the BJP, while those which lost out have other parties in power. For example, when Maharashtra was ruled by the BJP, it received Rs 3,000 crore extra as IGST in 2017-18. But when the government changed the next year, the state was not paid any IGST dues.
The Finance Ministry claims that the mix-up happened because there was no formula for the distribution of IGST between states and the Centre at that time. But the latest CAG report has highlighted that even after a formula for devolution was arrived at, it was not followed properly. A look at the list of states that were short-changed and those that got a windfall shows a distinct political bias by the BJP central government.
---
Gas chamber, Delhi
Nasa satellite images have revealed that the stubble burning season in Punjab has started early and with extraordinary vigour, and the capital is preparing for its annual battle with murderous air. The Graded Response Action Plan (GRAP) will be in force from October 15, banning the use of diesel gensets in Delhi and its satellite towns. The usual curbs will apply to construction (if the sector still exists!) and industry, and water sprinklers will be in action. 
Bad air will also bring on Delhi's annual tryst with respiratory diseases, and lend fresh vigour to the coronavirus pandemic, the National Centre for Disease Control has warned. The capital could have 15,000 fresh cases every day owing to toxic air quality, the influx of patients from the hinterland and crowds in the festive season, and hospital beds should be made available for 3,000 patients per day.
---
Prime Number: 21%
According to a report from Greenpeace India and the Centre for Research on Energy and Clean Air (CREA), India is still the world's biggest sulphur dioxide producer for the fifth consecutive year. India emitted 21% of global anthropogenic (human-made) SO2 emissions in 2019 ― or about 5,953 kilotons a year ― nearly double that of second-ranked global emitter Russia, which is at 3,362 kt/year. China occupied the third position at 2,156 kt per annum.
---
In the end, please assume Shavasana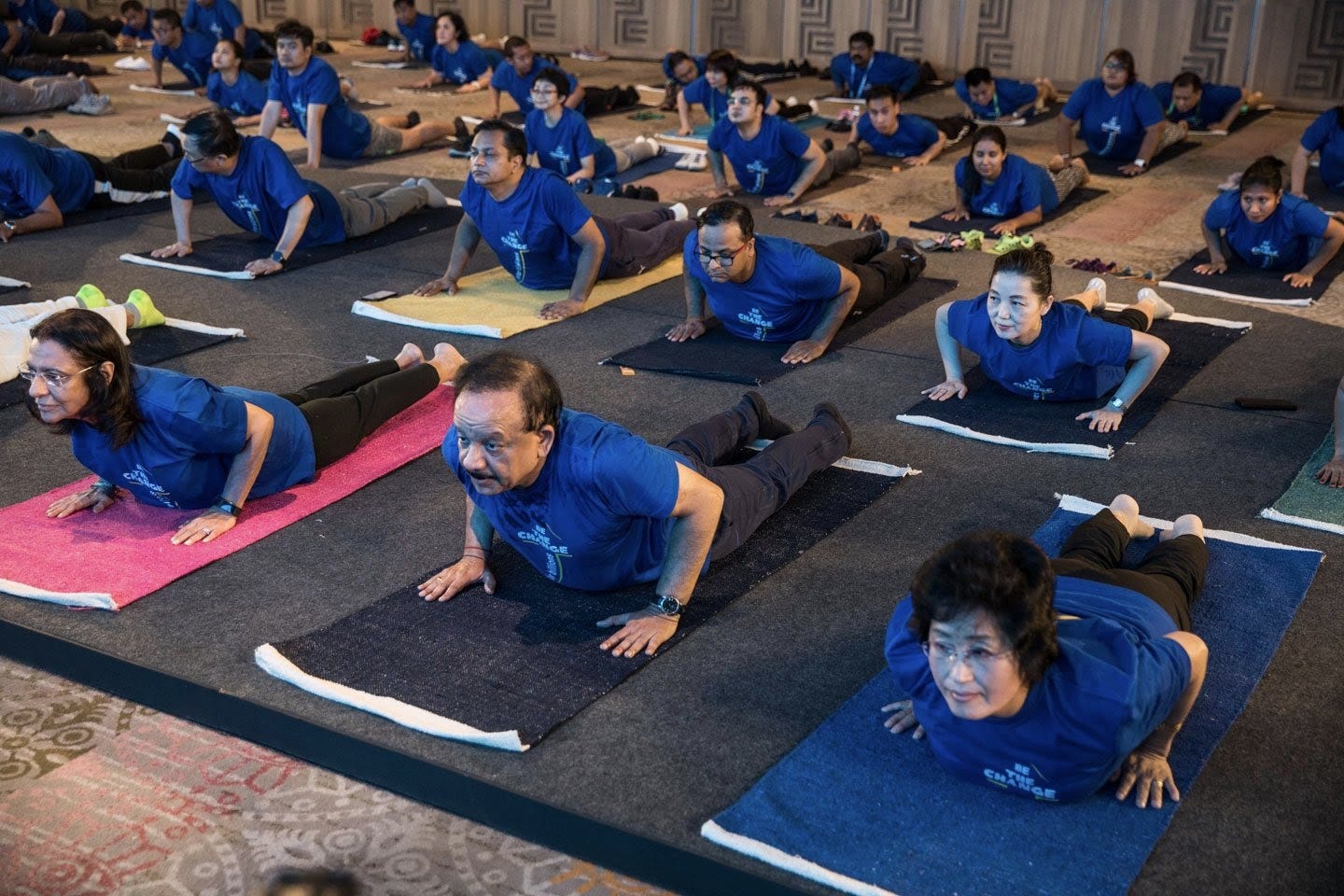 The Union Health Minister had just about emerged back into public view after a long disappearance in the worst period of the pandemic. He connects with the people weekly and has launched a portal carrying unified Covid-19 information. But now, he's under attack from his own peers in the Indian Medical Association, after releasing a protocol on Tuesday for treating asymptomatic and mild cases with ayurveda and yoga. 
Harsh Vardhan faces five blistering questions from the IMA, including, "How many of his ministerial colleagues have so far got treated under AYUSH protocols?" and, "What is stopping him from handing over Covid care and control to the AYUSH Ministry (from his own Health Ministry?" While a Union minister died of Covid-19 last month, the first to have lost his life, several have contracted it, including Home Minister Amit Shah. At least six MLAs and three MPs had earlier succumbed to the disease.
As the total tally of Covid-19 cases in India on Thursday touched 68,35,100 and the death toll reached 106,043, Prime Minister Narendra Modi on Thursday launched a campaign on Covid-19 appropriate behaviour via a series of tweets. Home Minister Amit Shah, who had had long periods of hospitalization after testing positive for Covid-19, appealed to everyone on Twitter to join Modi's public movement in the fight against the pandemic.
But the New York Times describes the rural surge in Covid-19 in India: "Hospitals are straining; in the coronavirus ward of one hospital here in the state of Tripura, insects were left to crawl over corpses, according to photos from a former government official". The newspaper says that "the defiance of coronavirus rules is being reflected across rural India, and it is propelling this nation's virus caseload toward the No. 1 spot globally. Infections are rippling into every corner of this country of 1.3 billion people".
---
No prison for 'foreigners' in Assam
The Gauhati High Court has said that people declared as foreigners cannot be kept in jails that serve as detention centres, depriving them of basic human rights and human dignity. It also issued a notice to the Assam government to submit a report on the steps taken to set up detention centres outside jail premises and to "hire any private premises" if "suitable government accommodations are not available for the purpose."
The Gauhati HC's ruling referred to a Supreme Court order which had ruled that until such persons were repatriated, they could not be imprisoned and deprived of basic rights. Under the existing arrangement, persons declared "foreigners" in Assam are kept in six district jails, where they are treated allegedly on a par with other inmates. There is no designated detention camp or centre to hold declared foreigners.
---
Displacement analysis: Modi flies, soldiers chill
Adhir Ranjan Chaudhary, chairman of the Public Accounts Committee, has sought the Lok Sabha Speaker's permission for the committee to go to the border areas of Ladakh and investigate delays in procuring clothing and equipment for jawans stationed at Siachen and the Ladakh border. His request followed a CAG report which found shortages of specialist clothing and other equipment because of delayed procurement by the government.
In similar vein, Congress leader Rahul Gandhi opened a new front against PM Narendra Modi over the acquisition of VVIP aircraft for Rs 8,400 crore and provided details of items that could have been bought for the soldiers stationed in Siachen and Ladakh border for the same amount. "Warm clothes: 30,00,000. Jackets, gloves: 60,00,000. Shoes: 67,20,000. Oxygen cylinders: 16,80,000," he said in his tweet in Hindi.
---
BJP in Kolkata streetfight
In Kolkata, the BJP's Nabanna Chalo march on the state secretariat on October 8, in which Kailash Vijayvargiya and Tejasvi Surya participated, turned violent, and 113 were detained after street battles with the police in Santragachi and Hastings. A pistol was recovered from a protester, and central minister Ravishankar Prasad counter-attacked, saying that chemicals were used in water cannon. The Kolkata Police denied this. 
The government had allowed only a demonstration of 100 people, citing the Epidemic Diseases Act, the imposition of Section 144 around the secretariat and the Supreme Court's order on Wednesday, disallowing protests which impede traffic – which, ironically, the right-wing ecosystem had welcomed. However, the BJP proceeded without permission. 
---
The Nation Gets to Know. Or Perhaps It Won't.
Sidharth Bhatia
When Mumbai's Police Commissioner announced on Thursday that a "fake TRP racket" had been busted, the question that everyone in the television and the advertising industry asked was why it had taken any government authority — in this case the Mumbai police —  so long to act. For years, insiders have been saying that the system of measurement of Television Ratings Points – which reflect the viewership of television channels and of specific time slots – was broken.
The answer, of course, is because politics and news television are joined at the hip, it was never in any government's interest to rock the boat. Two things have changed, which have made the police case possible. First, the BJP-friendly channel, Republic TV, and its editor-in-chief Arnab Goswami have taken their partisan political coverage to hitherto unimaginable heights. Second, the channel is headquartered in Maharashtra, which is in the hands of a coalition headed by a party that also does not believe in fighting in half-measures.
TRPs, or television rating points, are a viewership measure read off special meters installed in the homes of viewers that show the time spent on various channels. This data is collated periodically, say weekly. Because the numbers have the ring of objectivity, they are used by media planners to make crucial decisions on placing ads on specific channels, so as to get the maximum bang for their clients' advertisement buck. The competition to get the highest TRP scores is intense since these affect both ad placement decisions and channel revenues.
The TRP measurement agency, the Broadcast Advertising Research Council, is an industry-funded body which was set up after Kansar, the American company that ran the previous Television Audience Measurement (TAM) system, left India following a dispute with the government in 2012. BARC's ratings are supposed to be accepted by all but often channels dispute the findings, especially when their numbers are low. When Republic TV was set up, other channels objected to some of its business practices in trying to sex up the numbers. Many observers have also pointed out that the system is inadequate, since it measures only 44,000 households nationwide, and then extrapolates.
The police now claim that some channels have been gaming the system by urging viewers to keep their television sets on all day, tuned to their offerings. Even Hindi-speaking homes were therefore recorded as watching English channels to inflate numbers.
The police commissioner told the media that two Marathi channels, Fakt Marathi and Box Cinema ― both showing general entertainment and films ― were involved and that the directors of Republic TV had been summoned for questioning. However, the First Information Report on this issue did not name Republic TV. Curiously, the name of India Today TV, which he did not mention, is in the FIR – a fact Republic TV's anchors went to town with – though the police subsequently clarified (on India Today, in an interview to Rajdeep Sardesai) that the complainant has not "so far" produced any evidence to back up his charge against it.
The  political dimension to the matter is not just obvious but is clearly the prime mover here. Republic TV has been tormenting the Shiv Sena and Congress, who run a coalition government in Maharashtra along with the Nationalist Congress Party, on multiple issues, especially the Sushant Singh Rajput death-by-suicide case, and earlier, the lynching of sadhus by a mob of tribals in Palghar. Coalition ministers have openly said that the campaign is part of a wider BJP plot to "destabilise" their government. On a day when a journalist from Kerala was booked under the anti-terror law by the Adityanath government in Uttar Pradesh, BJP president JP Nadda accused the "Congress and their allies" of "trampling on media freedom", while Goswami too said the allegations were "desperate measures". 
The Maharashtra government drew blood first when they registered a hate speech case against Goswami for his Palghar coverage. But with the BJP at the Centre swinging in to defend him, the anchor emerged unscathed, and unchastened.  The TRP probe is the second salvo fired at him but is unlikely to have the desired effect. 
The police commissioner has insisted that political vendetta is not the motive of the police, whose investigation had started with the ratings agency Hansa, whose management had complained about their staff fixing the numbers. And that the investigation did not start with Republic TV. But the fact that the government would field the city's top cop is evidence enough of its desire to score political points. Everything now hinges on the evidence. As with most criminal investigations that have political ramifications, the police's failure to prove its original charges may end up emboldening the cat they set out to bell.
---
Significant opeds
Christine Marrewa-Karwoski of Bowdoin College, Maine, points out that if Yogi Adityanath tries to erase Mughal heritage in UP ― by turning Agra's Mughal museum into a Shivaji or Braj museum, for instance ― he would also erase the history of his own religious community of the Naths, which received Mughal patronage for centuries. 
Lawyer Dushyant warns about the proposed 'reform' of criminal law which is underway, by a committee of five men in Delhi ― "Too few people doing the job, too little time, limited public consultation, only in English, only via the internet, in the middle of a pandemic." And to the exclusion of the Law Commission. 
---
Listen up
'Kumari' Aboobacker, the last master of Islamic Keerthanas in Carnatic music and Sufi music in Tamil, has passed away. Here are some tracks from Kombai S. Anwar's independent film, Yaadhum. And here is TM Krishna's tweet. 
---
Small, too small
Scientists in West Bengal have discovered India's first dragonfly fossil, said to be at least 2.5 million years old, in Jharkhand's Latehar district. The fossil is 3 cm long with a wing-span of about 2.5 cm, which is much smaller than the fossils of giant dragonflies found in other parts of the world. It is sobering to learn that even our dragonflies are small. 
---
That's it for today. We'll be with you again on Monday, on a device near you. If The India Cable was forwarded to you by a friend (perhaps a common friend!) book your own copy by SUBSCRIBING.